A Design contains the physical layout of a solar array, including the detailed module layout, orientation, roof shape, and surrounding obstructions. It also includes the electrical design, including wires and inverters. A Project can have multiple Designs, often these multiple designs are used to compare design alternatives.
To create a Design:
1. Once inside the Project overview page, click on New to create a new Design.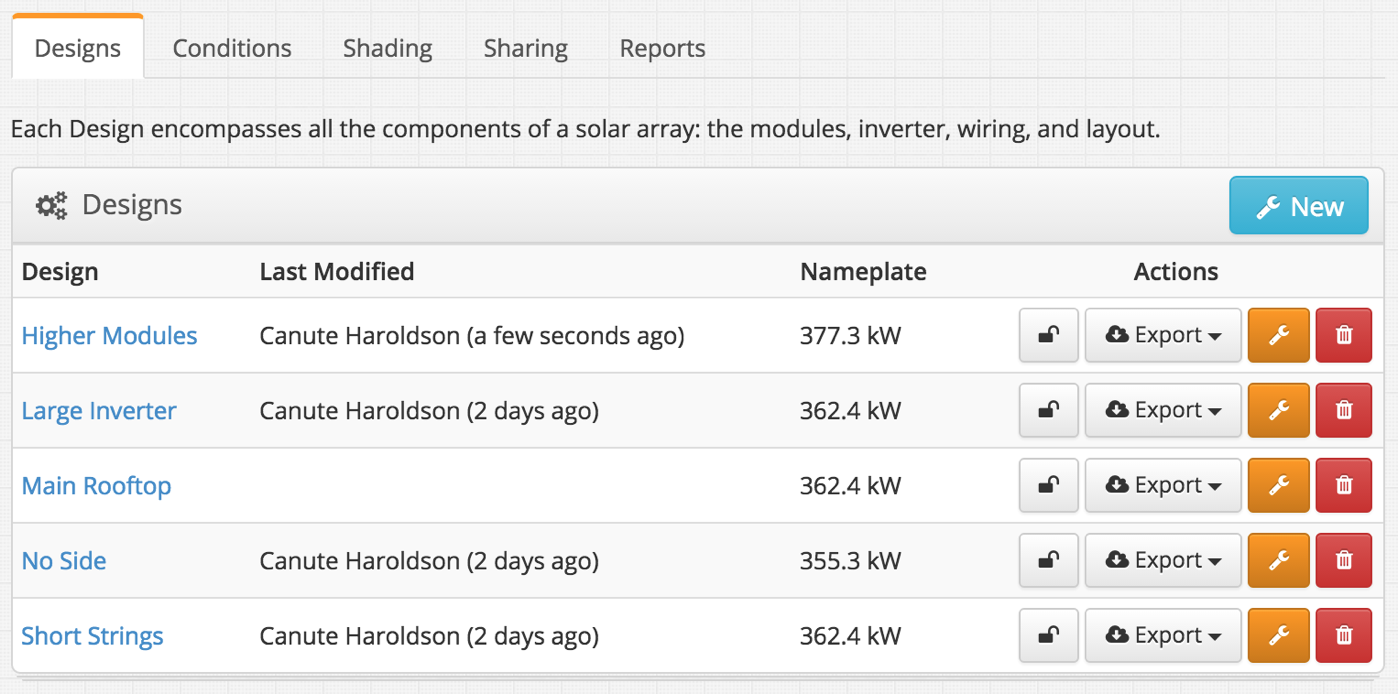 2. Enter the Description or Design name.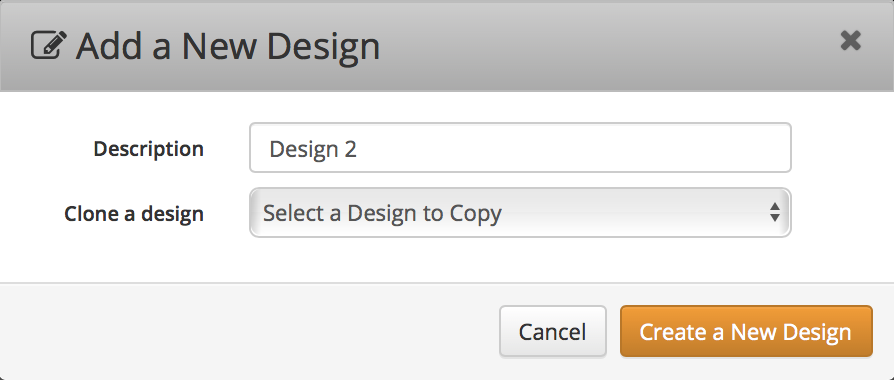 3. To create an exact copy of an already existing Design, clone the Design by selecting it from the drop-down menu.