You can upload module PAN files directly to your team's library as shown in this video or by following the steps listed below.
1. From the HelioScope Financials and Proposals homepage, click on Libraries.
2. Click on Modules.
3. Click on Upload Module.
4. Drag and drop your PAN file(s) or click Select Files to prepare the upload.
Once your file(s) are selected, you can see if the PAN file(s) match any existing modules in the module drop-down. You can also select Create a New Module from the drop-down menu.

5. Click Preview under Actions to view module characteristics and set your desired module name and description.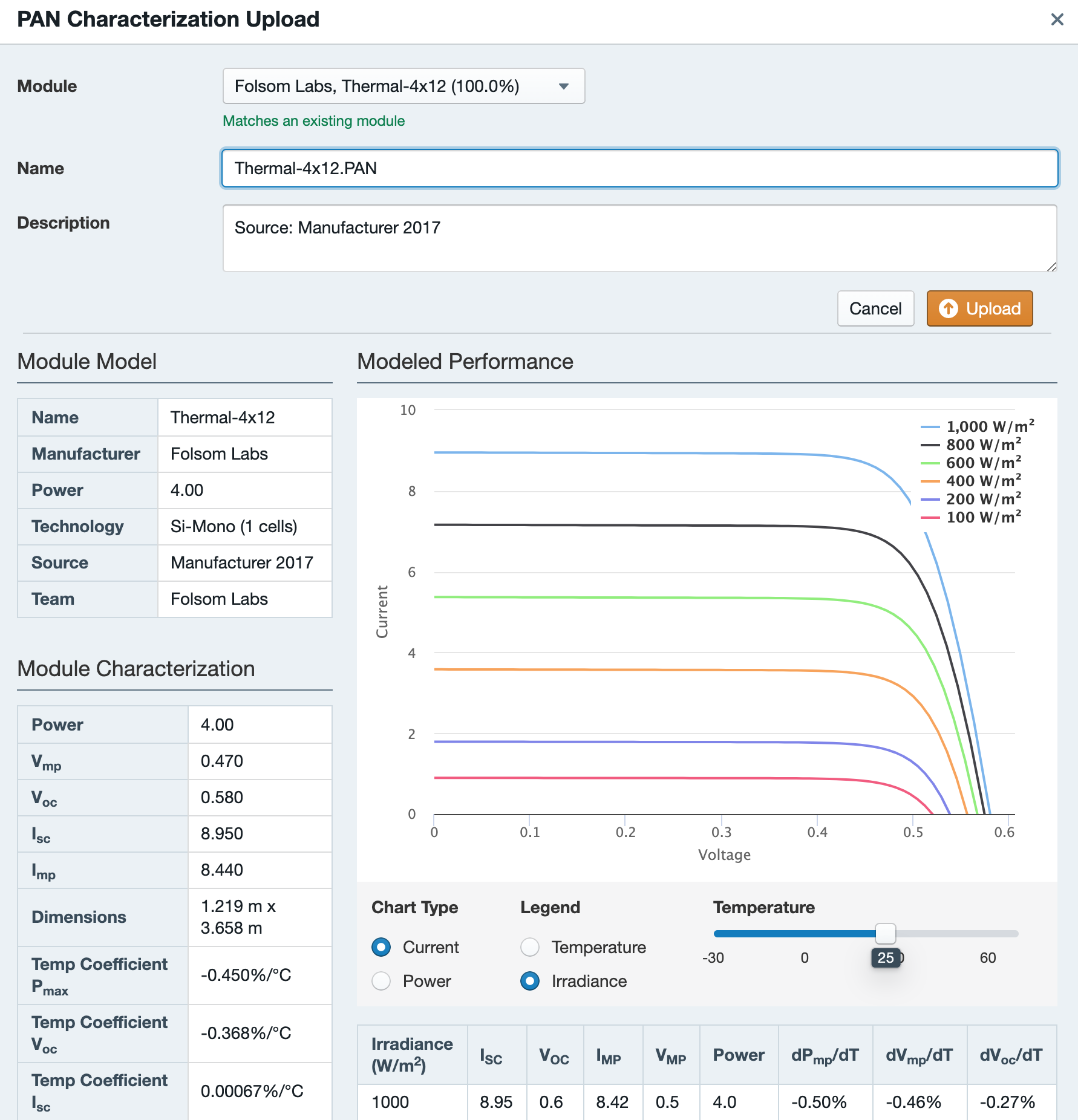 6. Confirm your characteristics, then click Upload. Once uploaded you should see a successful notification and a link to view the module in your library.

If you experience issues uploading your PAN file, check our PAN file requirements on the Uploading Modules and Inverters page here.