The Design SnapShot can be added to any report in HelioScope Financials Beta. It allows you to adjust the layout of your Design and customize the color of the Modules, the angle of the layout image, the view to southwest or southeast, zoom in and select what items on the Design will be shown. it can be added to any page of the report.
To add it while editing a report, click "Design Snapshot on the available Widgets"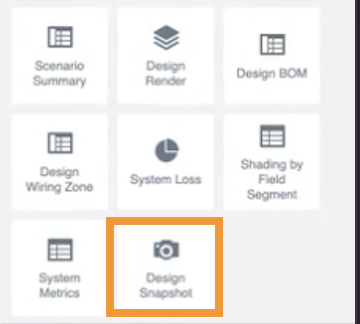 Then make the desired changes on the Widget, like module color, items shown (Modules, Inverters, Keepout, etc.), Camera angle, or Zoom> Click "Create Screenshot"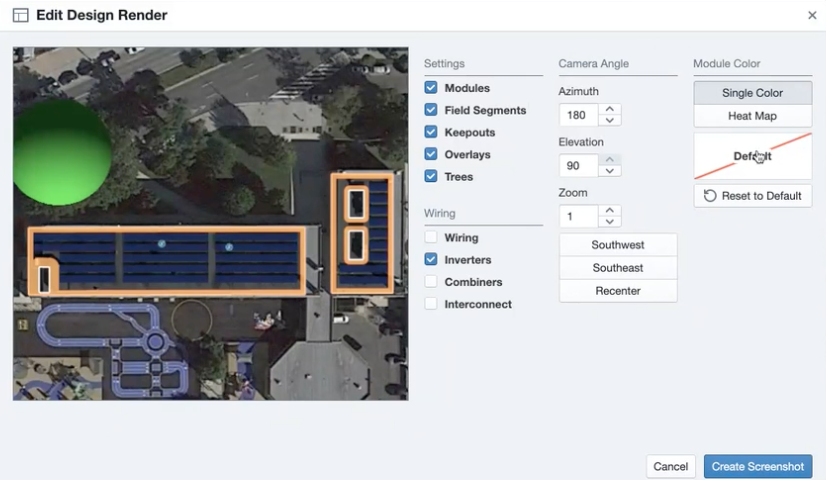 For detailed instructions, please check this video:
To learn more about how to customize a report template please click here.