If you've forgotten your password, while trying to log in into the HelioScope, you can reset it by following the instructions here.
To change your password while navigating within our Financials and Proposals Tool, please follow the instructions below:
1. Navigate to the bottom left of the page where it says your name.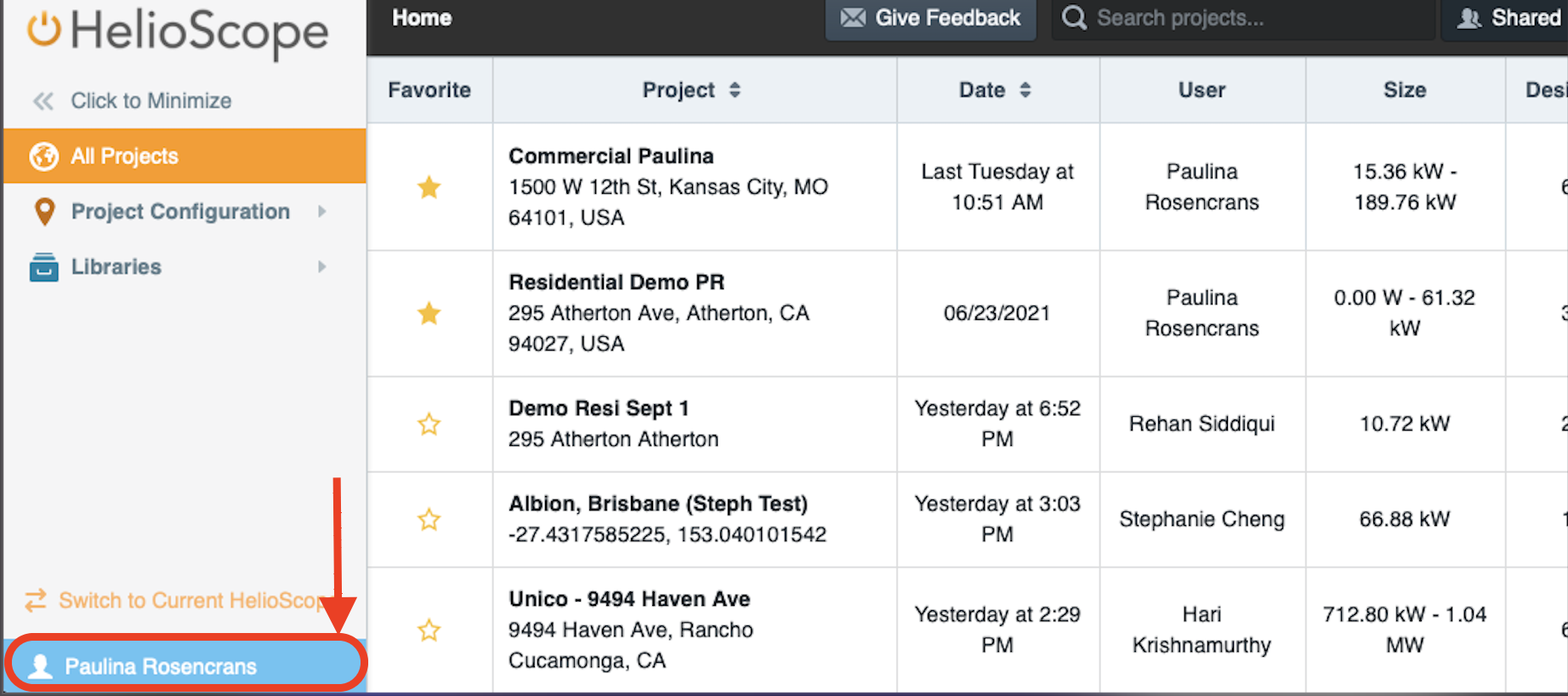 2. Click Account Settings.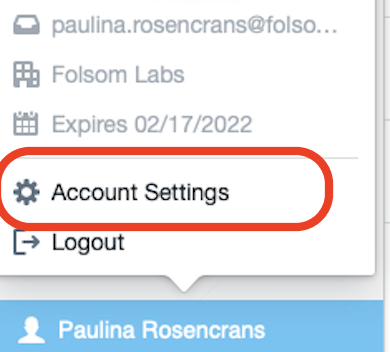 3. Click Overview and then click Change Password.

4. Type your current password and your new password before saving your Changes.