Overview
HelioScope allows the user to select between different types of racking depending on the type of Design and installation. This document lists the different types available.
Fixed Tilt Racking
Fixed-tilt racking assumes the modules are tilted up in rows along a flat surface. As a result, they will shade each other without sufficient row spacing and Fixed Tilt racking with Row Spacing of 0 will result in very high shading losses. Fixed-tilt modules run cooler because they have open space behind them, resulting in less temperature losses.
Flush-mount Racking
For pitched rooftops, the Flush-mount racking assumes the modules are in the same plane as the roof – and therefore will never shade each other. Flush-mount modules have less ventilation, and so run hotter resulting in higher temperature losses.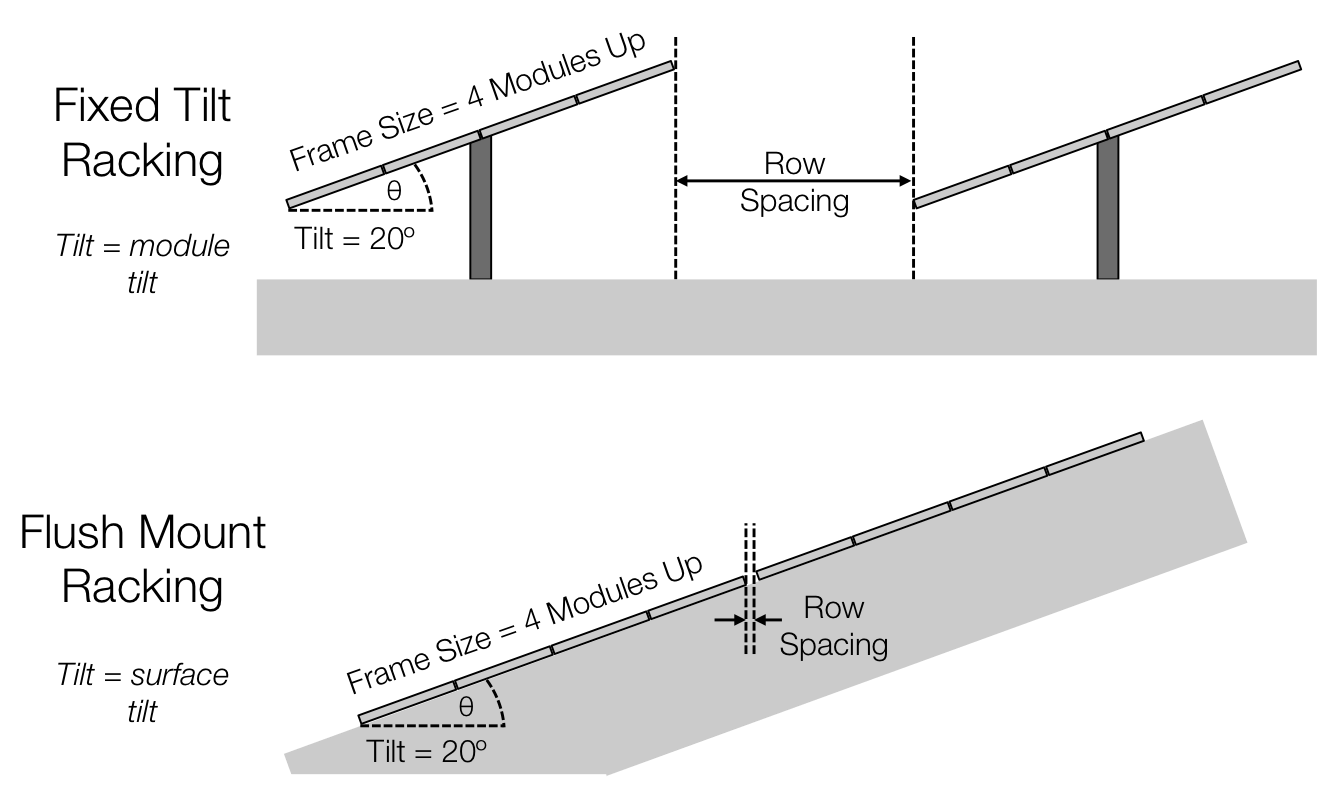 East-West Racking
HelioScope supports East-West Racking. Select it in the racking type drop-down menu.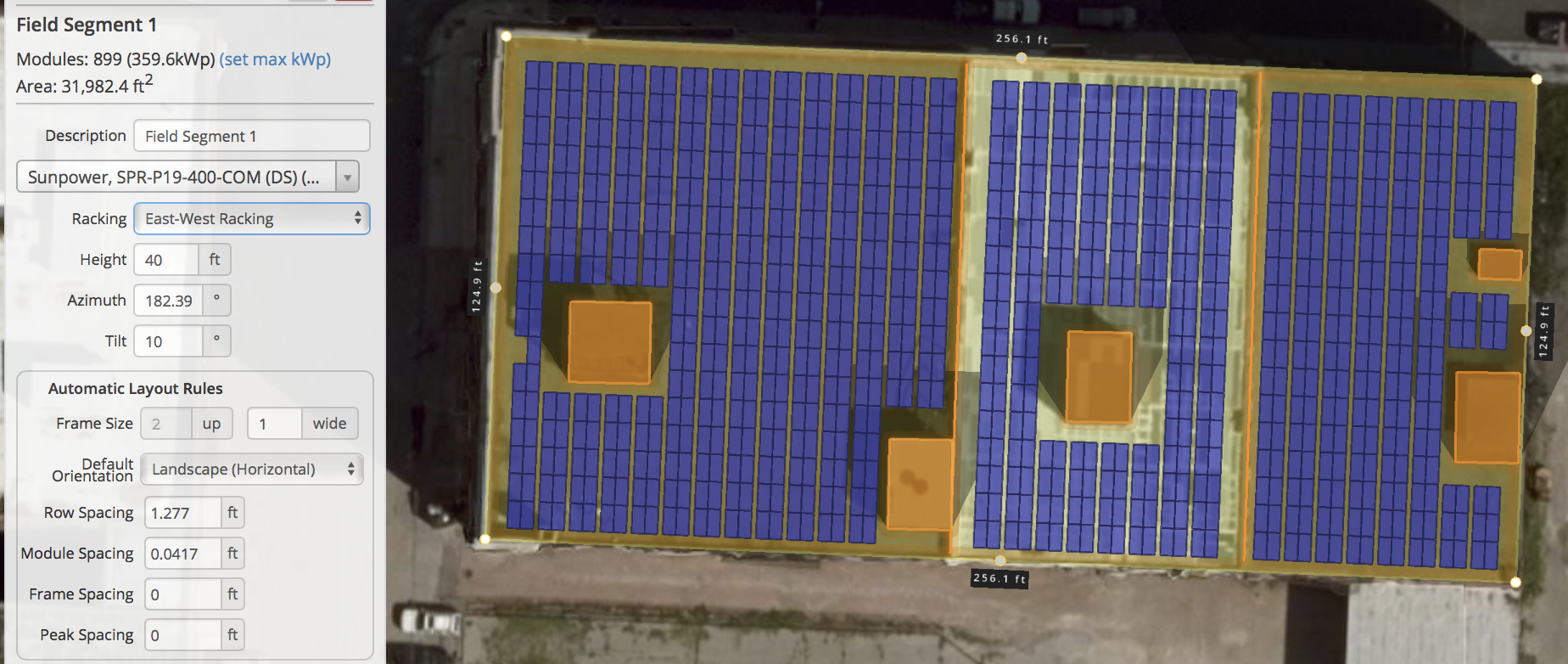 Single-Axis Tracker
Single-axis Tracker is a premium feature available at an additional cost. To request trial access to this feature, please contact sales@helioscope.com You can learn more about the feature on this help page. You can select it in the racking type drop-down menu once activated.
Carports in HelioScope
HelioScope provides a specific type of racking for Carports. Read more here.